DCOS(DIGITAL CONTENTS ORIGINAL SYSTEM)
It is a system that controls the entire process of creating, recording, distributing and discarding digital content (e.g., electronic documents, videos, sound sources, photos, program sources, etc.) generated online / offline. The collected data are stored as originals and copies, and the originals are stored in their own systems and copies are distributed. It is a system that fundamentally blocks distortion and alteration of data in a way that the source of distributed data is always identifiable. This is a technology patent system that can be combined with context block chain technology to prevent forgery and alteration of documents issued by government and government offices such as resident registration, real estate register, and seal certificates, and to be used for reuse of published documents and copyright management of program sources.(Patent No. 10-20120092270~4)


Multi-modal
It is a patented technology that converts different types of data such as text, voice, gestures, and location information from sensors, devices, platforms, and other tools into a certain form. (Patent No : 10-20130093450)
Bigdata & AI
Neural network based pre-trained model and the latest machine learning service are applied to various artificial intelligence applications of enterprise customers, increasing productivity and efficiency.
Ainesha Natural Language
Through word embedding, the structure and meaning of various languages can be grasped and used to extract information contained in text documents held by companies. In addition, it can analyze the emotions contained in the language or grasp the intention.
Ainesha Visual Recognition
The document image is classified into thousands of categories ( ex. resident registration copy, resident registration draft, etc.) and the characters contained in the image are found and read. It can also identify objects, symbol characters, behavior, etc. in the image according to the purpose of use.
Ainesha Speech Recognition
It can be used in a variety of ways, such as converting a micro-entered user's voice into text or setting up a function to manage it as a command through voice. In addition, by synthesizing the voice of a specific speaker, it is possible to generate a voice that is similar to real and natural.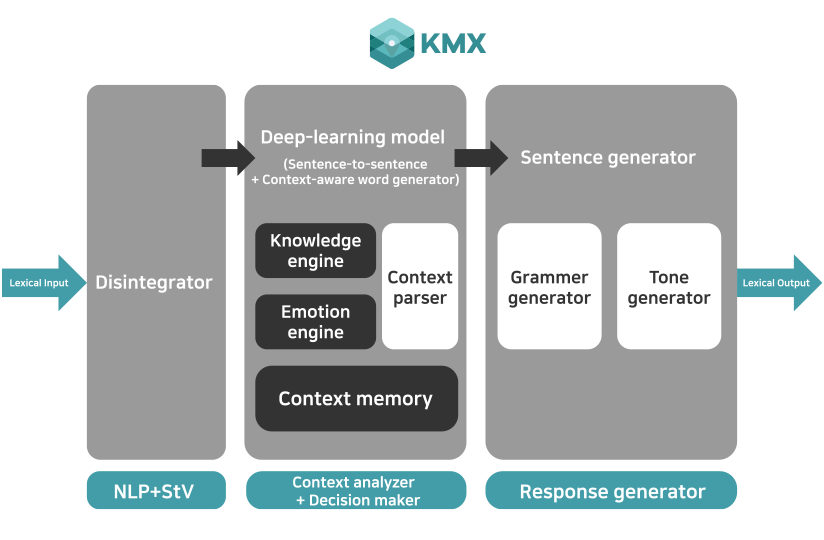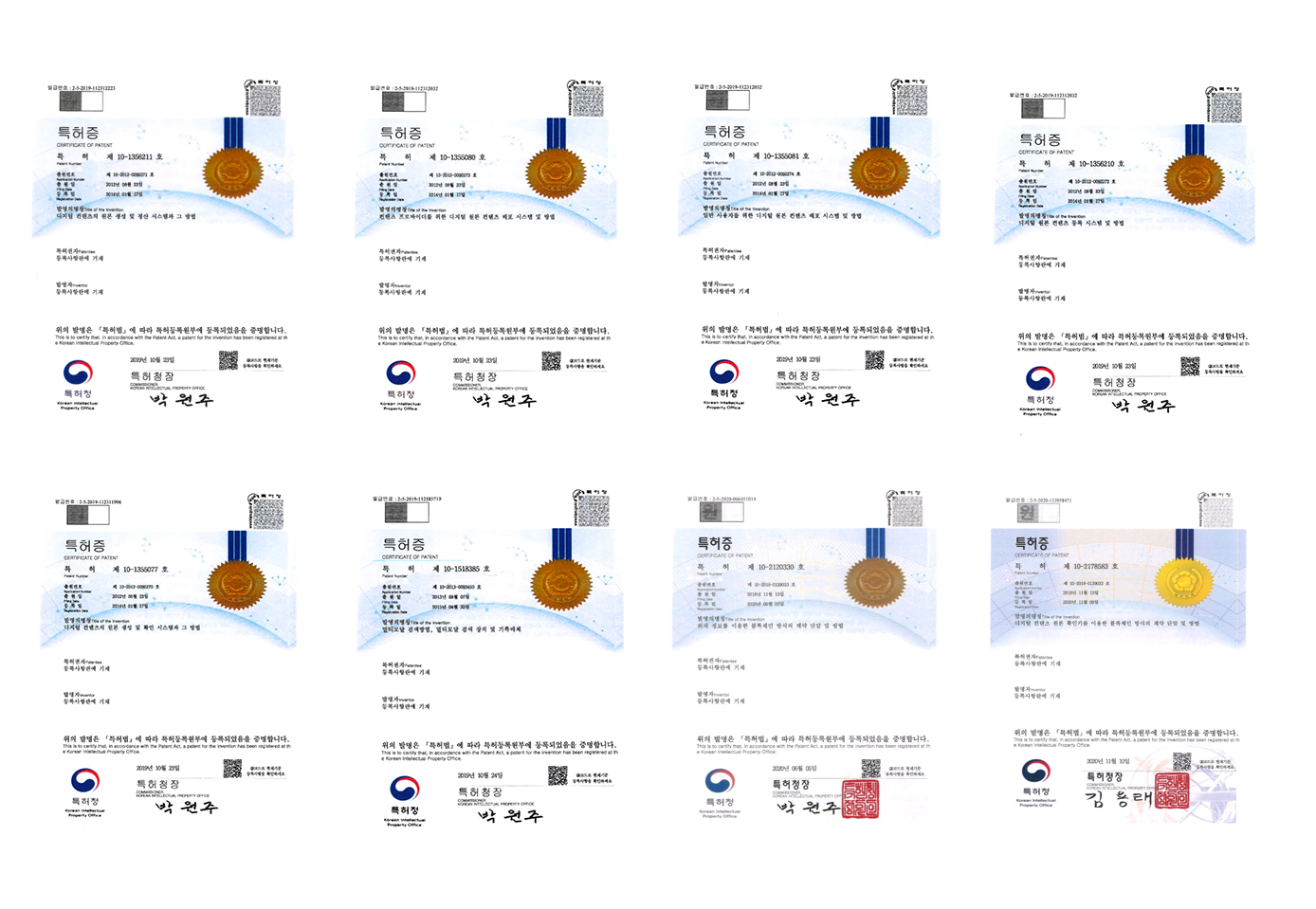 Intellectual Properties
SYSTEM FOR CREATING AND CERTIFYING AND METHOD THEREOF, No : 10-20120092270
SYSTEM FOR CREATING THE ORIGINAL OF DIGITAL CONTENTS AND CALCULATING THE FEE OF THE SAME AND METHOD THEREOF, No : 1020120092271
SYSTEM FOR REGISTERING THE ORIGINAL OF DIGITAL CONTENTS AND MEHTOD THEREOF, No : 10-20120092272
SYSTEM FOR SYNDICATING THE ORIGINAL OF DIGITAL CONTENTS FOR PERSONAL USERS AND METHOD THEREOF, No : 10-20120092273
SYSTEM FOR SYNDICATING THE ORIGINAL OF DIGITAL CONTENTS FOR CONTENTS PROVIDER AND METHOD THEREOF, No : 10-20120092274
Multimodal searching method, multimodal searching device, and recording medium, No : 10-20130093450
Contract apparatus and method of blockchain using digital contents original key, No: 10-2178583
Contract apparatus and method of blockchain using location information, No: 10-2018-0139033